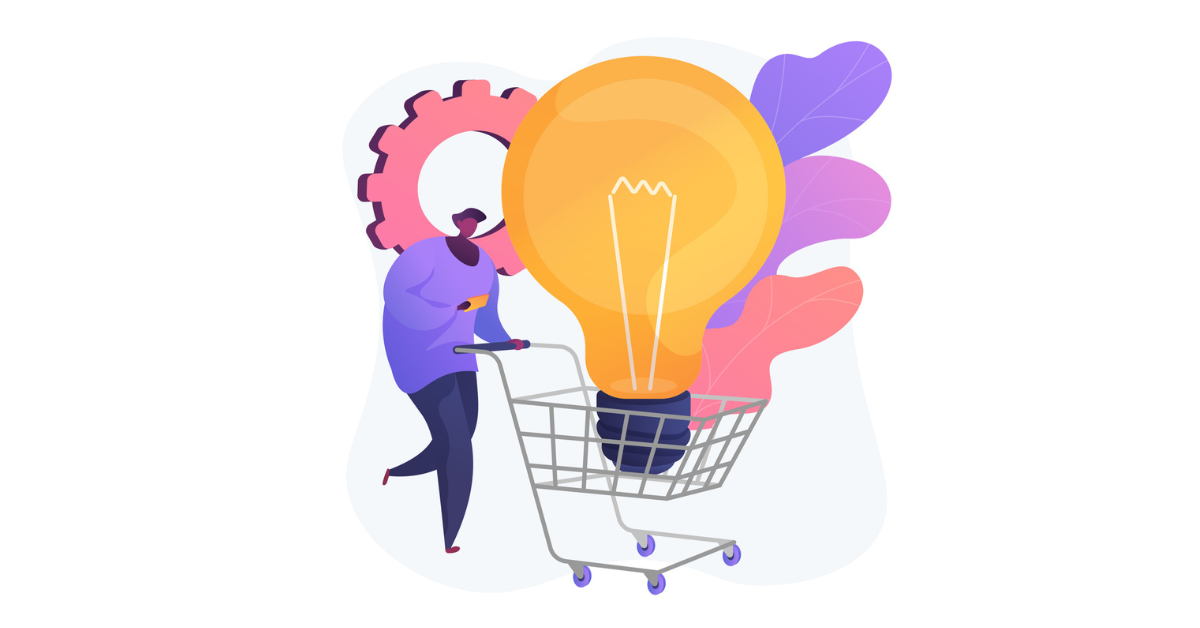 The last few years have been full of disruptive global events – but if there's one industry that's going to come back swinging, it's retail. While the retail industry has experienced its fair share of challenges, businesses that remained agile during these tough times stayed ahead of the curve.
By understanding how the retail environment is evolving, you'll be able to adapt and shift the way you do business. Let's take a look at 5 ways that retail has changed, and will continue to change in the coming years, so you can continue to present, sell and deliver your products and services in a way that aligns with consumers today.
1. Digital retail continues to grow
Even before the pandemic and the recent events in Ukraine, the digital landscape was on an upward trajectory, and establishing an online presence was becoming more important. Now that we're on the other side of these disruptions, it's clear that shoppers are returning to stores with new expectations for how the traditional experience merges with the digital equivalent.
Consumers are now looking for new and innovative ways to enhance the physical shopping experience. Options for 'click & collect', also known as BOPIS (buy online, pick up in store) are more common and provide extra convenience for shoppers. This option also requires fewer resources for merchants than home delivery, with no additional cost for the shopper. It drives consumers back to physical stores, which could lead to them purchasing more while they're there – according to Forrester Research, 35% of shoppers who pick up an online order in-store will buy something else as well.
Other innovations include augmented reality (AR) for a more immersive experience and themed activations for in store interaction. Shoppers can now even be engaged from their homes with virtual product testing for things like fashion and beauty. E-commerce is now a necessity for survival and shopper expectations continue to evolve.
2. Shoppers are more self-sufficient
Previously, shoppers looked for highly engaging, more personalised retail experiences that they felt were designed just for them. Today's shoppers are more independent and, while they're still looking for engaging experiences, they prefer more convenient options for self-service.
Self-checkout options and contactless payments are already becoming commonplace in physical stores – but with only 18% of shoppers wanting to connect with a salesperson during the first stage of the buyer's journey, retailers will need to reevaluate the way they engage with shoppers.
3. Payments are evolving
Payments methods have come a long way since the days of fumbling your wallet to find cash, and they continue to evolve into more streamlined transactions. For example, mobile POS helps merchants to mitigate delays that come from long queues by using a smartphone or tablet to speed up the payment process. QR codes and payment links for transactions also help to alleviate these potential delays by providing a quick and convenient way to pay. 'Buy Now, Pay Later' services are also on the rise, allowing shoppers to enjoy their items straight away, without having to pay the full amount up front.
More futuristic solutions include innovations like Amazon's cashierless stores – Amazon Go stores have no tills or cashiers, but instead utilise technology to let customers add items to their cart and leave, without the hassle of lining up and checking out the traditional way. Voice search is also on track to becoming a popular way to shop, with devices like Alexa, Siri and Cortana.
4. Social commerce is expanding
Research conducted by The Harris Poll and Sprout Social found that 73% of businesses are already selling via social media, and that number is expected to rise to 79% in the next three years. The For You Page (FYP) on TikTok and the shopping tab on Instagram allow shoppers to browse products and services through their social media accounts – the immediacy and convenience of not leaving the app makes for a more frictionless experience for modern consumers.
Social commerce not only streamlines the transaction, but these platforms are influencing shoppers to try new brands and new products that they may not have seen before.
5. Sustainability is more critical than ever
The younger generations like Millenials and Gen Z are driving change in this space, and are prioritising brands with a focus on social and environmental sustainability. Brands will need to implement more ethical practices to earn a place in the hearts and minds of these consumers. In a study by Accenture, shoppers are more mindful than ever before – among the respondents, 72% say they are working on limiting food waste, 61% are making more sustainable buying choices, while 56% are shopping local.
These generations now represent over $700 billion in spending power, meaning 'sustainability' can no longer remain a buzzword or afterthought for businesses. It's becoming an increasingly critical consideration for the retail industry, with shoppers willing to spend more on ethical brands.
Understanding these 5 trends will allow you to prioritise what consumers are looking for right now. Innovating your business to move with the ever-changing retail landscape will help to build your brand to be top of mind for your customers – and keep them coming back.
And if you'd like to know more about how you can optimise your payment solution, reach out to the team at EFTPOS NZ.