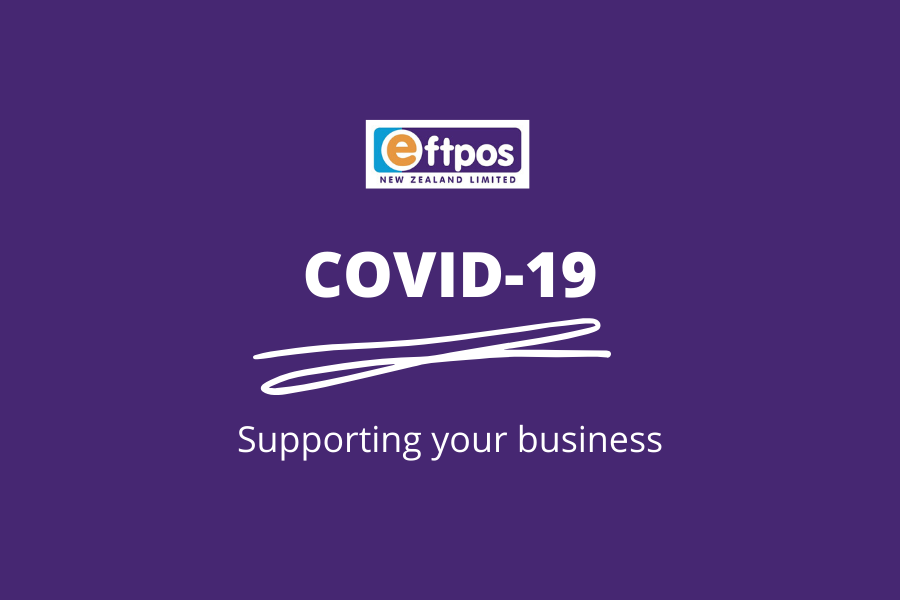 First and foremost, our thoughts are with the people and communities impacted by COVID-19. The wellbeing and safety of our employees, customers and partners is our top focus at this time.
We are in a strong position to weather these difficult times and continue providing our high standard of service and support to your business. We are closely monitoring the situation, preparing for potential scenarios and reacting rapidly to the evolving conditions and new information as it comes in.

Here is a summary of some of the steps we have taken:
If you have any questions
Eftpos NZ Customer Service
Available 8am-5pm, monday-friday.
Eftpos NZ Technical Support

Available 24/7.

COVID-19 Resources for businesses
General Health Advice
For information about the impact of COVID-19 on health, travel, education and business and community issues visit the New Zealand Government website.

The Ministry of Health has established a dedicated 0800 Healthline number for health advice and information. Call
0800 358 5453 – it is free and available 24 hours a day, 7 days a week.

Additional up-to-date information is also available from the World Health Organization (WHO):
Advice for employers
Worksafe have prepared some advice on workplace readiness for COVID-19. Read more here.
IRD - Tax relief
Tax relief and income assistance is available to people affected by the downturn in business due to the impacts of COVID-19. The IRD have a range of ways they can help depending on your circumstances. If you have a tax agent, they should also be able to help. Learn more here.