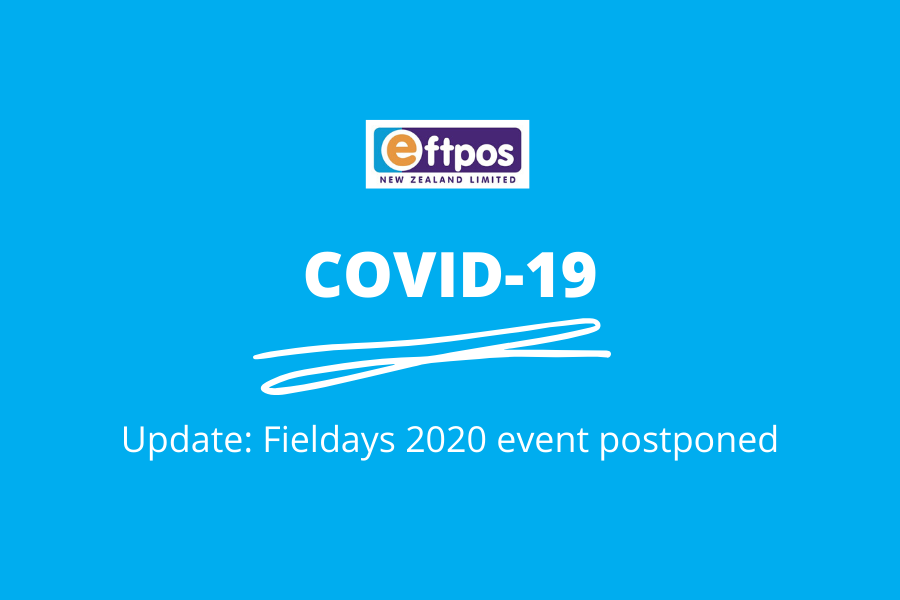 Due to restrictions on events, put in place to reduce the spread of COVID-19, the National Fieldays Society Inc. has announced that the Fieldays 2020 event scheduled for 10-13 June 2020 will be postponed.
We have therefore ceased taking any new Fieldays EFTPOS orders for the 2020 event, until further notice. We are working closely with the National Fieldays Society, and once a new date is announced for the 2020 event, we will continue taking orders.
If you already have a Fieldays 2020 EFTPOS order with us, there is nothing further you need to do. We have proactively cancelled your order and will be in touch once a new date is announced to arrange a new order for you.