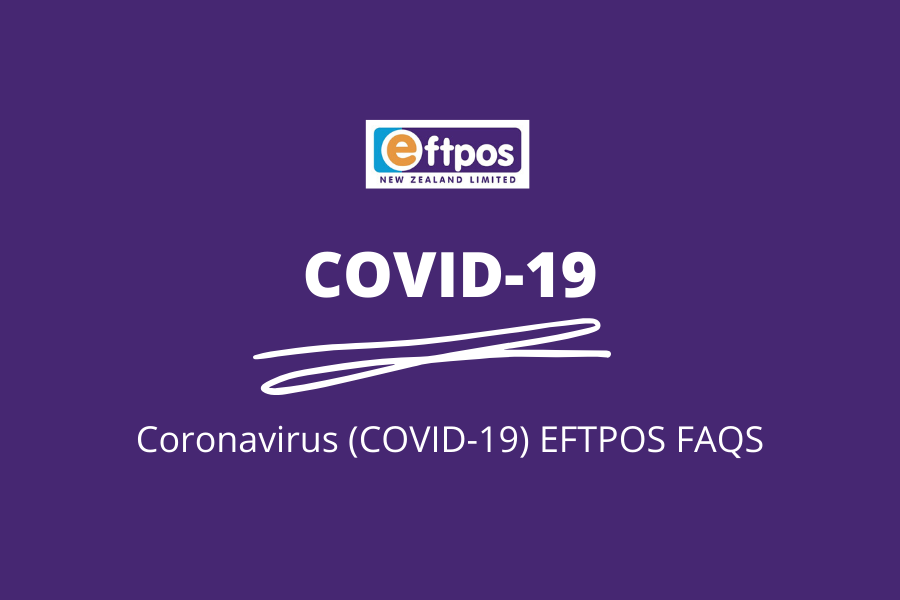 To help you avoid a call into our helpdesk, we've put together some of the FAQs our contact centre has been answering throughout the lockdown:
Editors note: Blog content updated on 23 August 2021
How do I take payment from my customers over the phone?
A MOTO (mail-order/telephone-order) solution allows you to take payment from your customers over the phone by manually entering your customers' credit or scheme debit card number into either an EFTPOS terminal or virtual terminal. Using MOTO allows you to take payment from customers in a completely contactless way, with no face-to-face contact required.
MOTO on a Virtual Terminal
You can take payment from your customers remotely using the Verifone Virtual Terminal. Customer card details are entered into an online payment form on the Verifone Merchant Portal to process payments. The Virtual Terminal gives your sales and support reps an easier and more secure way to process card payments. All you need is a device that can access the internet, such as a laptop or tablet. Plus, you can grant as many users access to your Virtual Terminal facility as you need! There are no user license caps or additional fees for additional users. Virtual Terminal will soon be available for all businesses in New Zealand, but in the meantime, an exclusive release for merchants that bank with ANZ Bank New Zealand is available now. Learn more and apply here.
MOTO on an EFTPOS terminal
To get set up, you will need to apply to the bank that provides your merchant facility to accept card-not-present (MOTO) transactions. If your bank approves your business to take MOTO payments, they will advise us to enable the solution on your device/s. There are fees associated with processing MOTO transactions, you will need to confirm the applicable rates with your bank.
For more information on contactless payment methods, check out our guide to payment methods that reduce physical contact.
How do I enable contactless 'PayWave' payments on my terminal/s?
The good news is that all our EFTPOS devices can accept contactless payments! To enable this functionality on your terminal, you will need to get in touch with the bank that provides your merchant facility. Find out how to contact your bank here.
How do I get a mobile terminal?
If you need a mobile terminal so you can take payment away from your point of sale, perhaps on the pavement outside your business, or for home deliveries, we can upgrade your current solution for you or provide an additional mobile terminal. Contact our sales team here.
You might also like to check out our guide to payment methods that reduce physical contact.
How do I log my terminal on?
Need to log your terminal on, but can't quite remember the steps? This step-by-step how-to article will have you logging on in no time.
My terminal won't log on or is showing a comms error, what should I do?
Most issues with your terminal can be fixed by simply turning the device off and then back on again, just like any other electronic device. Here's how to turn your terminal off and back on:
If you have a mobile terminal: (VX 680 or VX 690) take it off the charging base and hold down the red X key until it shuts down. Wait 10 seconds and then hold down the green key until the screen turns on.
If you have a countertop terminal: (VX 820 Duet or VX 520C) either unplug and re-plug the power cord from the base or just switch the power off at the wall. Wait 10 seconds then switch it back on (be sure you get the correct switch!)
If you're still having issues with getting your terminal to connect or process transactions, try following the steps in this article.
My terminal is displaying '*Tamper*' on-screen, what does this mean?
A '*Tamper*' error is designed to prevent people from accessing the inner parts of your terminal. A Tamper error can also occur if there is a power cut or power surge, or if the terminal gets knocked or dropped too hard, or is exposed to liquid.
If your terminal displays any of the following error messages, you will need to call our helpdesk on 0800 EFTPOS (0800 338 767, option 2) to arrange a terminal swap-out:
*Tamper*
Download Needed
Special Repairs
RAM Checksum Error
How do I use my terminal?
Need a refresher course on how to use your device? Check out the user guides section of our Support site for:
Comprehensive terminal user manuals
Quick user guides
How-to videos
Help articles
Can't find an answer to your question?
Our customer support teams are available at all COVID-19 Alert Levels.
24/7 Technical Helpdesk:
• Call 0800 EFTPOS (0800 338 767, option 2)
• Submit a support form for non-urgent support requests
Customer Service:
Call 0800 EFTPOS (0800 338 767, option 4) 8 am - 5 pm, weekdays.
Sales:
If you're exploring adapting your business in response to COVID-19, we can help. Our team of EFTPOS experts are available to discuss your payment needs:
Call 0800 EFTPOS (0800 338 767, option 1)
COVID-19 Resources for businesses