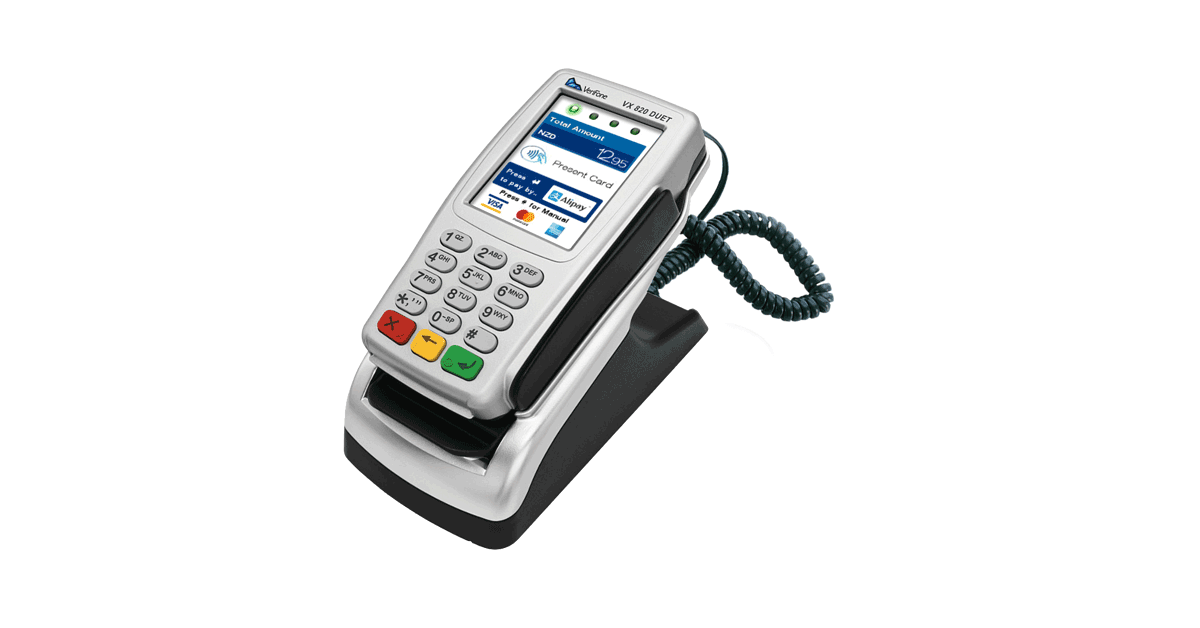 We're partnering with PayPlus to bring Alipay and WeChat Pay acceptance to more New Zealand merchants.
Great news for PayPlus customers looking to move their standalone QR code solution to a dynamic terminal based one! Our integration with PayPlus means that you can now accept payments from the Alipay and WeChat Pay mobile apps directly on a Verifone EFTPOS terminal.
(If you're interested, grab our free 'Grow Your Business With Alipay Ebook, here.)
The solution is completely seamless and easy for you and your customers. A dynamic QR code is displayed on your terminal screen, which your customer scans using their smartphone camera to complete the transaction. This means your EFTPOS terminal is always your point of payment, no matter how your customer chooses to pay.
If you don't already have a Verifone terminal, we make it super easy to get set-up with a compatible EFTPOS terminal delivered by courier, or installed in-person.
PayPlus is one of the few authorised Alipay and WeChat service providers with a New Zealand-based payment gateway. This ensures full security of all transactions as well as guaranteeing that your money will be settled within two working days (excluding public holidays in New Zealand and China).
If you're interested in getting more, better-qualified, ready-to-spend customers through your door then accepting Alipay and WeChat in your business is a no-brainer! Attract Chinese tourists, Chinese students, and recent migrants from China with data-driven marketing capabilities, and increase your chances of making a sale by offering them the payment method they are familiar with.
Learn more and apply now here.
While you're here, why not check out our extra content on How Alipay and WeChat Pay Work, or alternatively our webinar on how to grow with an Alipay Business Model?
Editors note: blog content updated on April 22, 2020