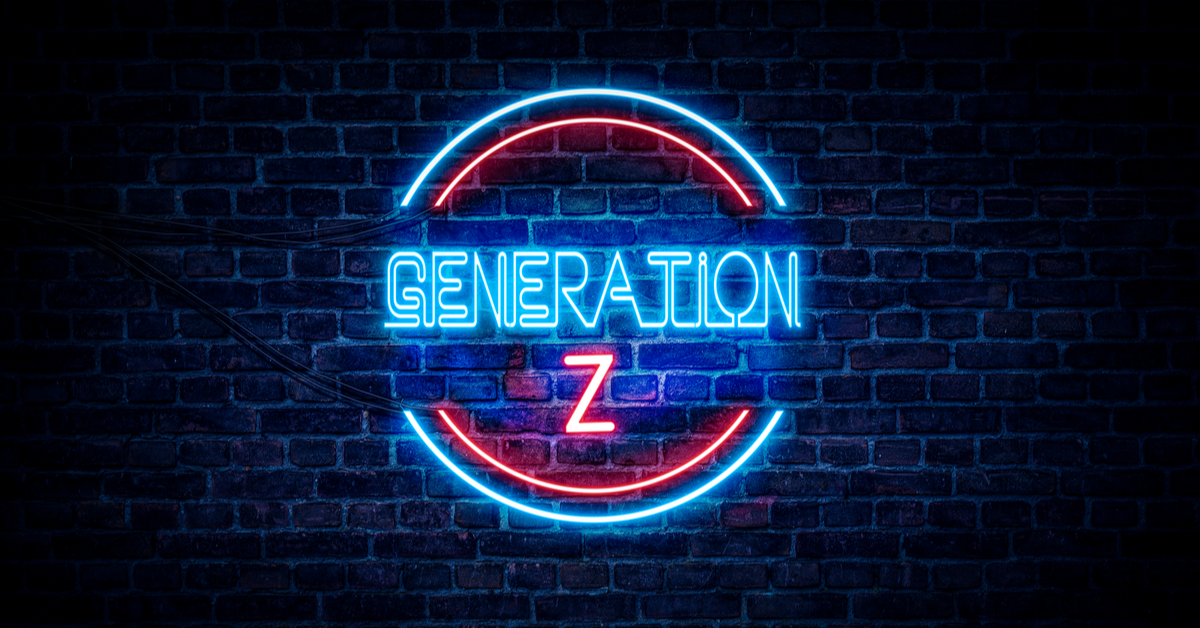 We've just entered a new decade and in the past 10-years we've seen a lot of technological and cultural shifts occur.
We saw the breakthrough of Snapchat as a social medium in 2011, followed quickly by it's plunder in 2016 thanks to Instagram Stories.
In 2010, the very first iPad was released, followed by a spur in remote device popularity in tech.
Speaking of Apple, we witnessed the rise of 'airpods' and the death of the headphone jack.
And, last but not least, the very first cohort of Gen Z's completed their university degrees and entered the modern workforce.
From this culmination of facts, we can conclude two very important things for the remainder of society that preceded Gen Z's. Firstly, the Gen Z has become a 40% share of consumers with disposable income and they're officially the new demographic to market to if we want to survive and grow in business, and secondly, the state of technology in business is changing - and quickly.
So, as a business running in 2020, how can you connect with, and sell to, this new generation of buyers? We've taken a deep dive into the answers, below.
Who are Gen Z?
Not to be confused with Millennials (born 1981 -1996) Gen Z are an entirely new generation with their own universe of experiences, wants and needs.
Gen Z are Digital Natives
Gen Z is a generation of digital natives who have grown up immersed in technology, from televisions, to laptops, smartphones and social media, all of the knowledge and entertainment that generations before them had to actively seek out have readily become available at the click of a button - and Gen Z has never known a world without that.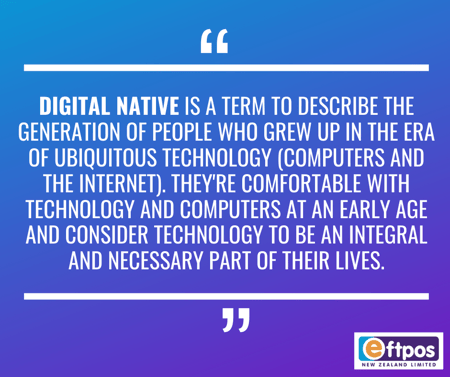 Gen Z Knows their Options and Make Informed Decisions when Buying
Naturally, this shapes the way that Gen Z's consume media, interact with brands and make purchasing decisions.
Where once upon a time older generations would have to wait months for a sale on an item that they had their eye on, and make their own way down to a physical premises to purchase a product, Gen Z can compare discount codes and sales online to find the best possible price available and have the item they want shipped to their doorstep.
For retailers, the game has changed. Gen Z expect retailers to be competitive at all times and typically won't pay full price for a product.
Gen Z are a Diverse Bunch
It's also important to know that Gen Z are the most diverse generation of all time, with ethnically diverse backgrounds and a full formed conceptions of self thanks to the shifting of cultural norms and widespread acceptance of gender, religion, sexuality and race.
In fact, 48% of American Gen Z's are 'non-white', compared to the Generation of Baby Boomers who are made up of only 18% of 'non-white' community. For Gen Z, the minority is about to overtake the historical majority.
Interestingly, this increase in diversity is shaping the way that Gen Z views the world around them. They're increasingly accepting of all people and value individuality and uniqueness above everything else.
"One thing that's distinctive about Gen Z is they are the most diverse generation yet, and most comfortable with changing cultural norms around things like gender identity," - Will Jordan, a senior associate at the Global Strategy Group
With this, comes a pressure to be diverse and different all of the time and often this is reflected in purchasing patters. Gen Z is more likely to head to second hand store to find unique clothes that no one else has, than to buy from big brands or fast fashion outlets.
Gen Z's Connection to the Outside World is Social Media
So where can you find and communicate with this diverse bunch? The answer is pretty simple: social media.
The way that Gen Z's make their decisions and shape their consumer behaviours is based almost entirely on their interactions on social media. In fact, even the way they consume news is through social media, with 59% of Gen Z's consuming their news directly from social media platforms (for comparison, only 10% read newspapers).
They're always connected and always online, wielding laptops and smartphones and checking their favourite platforms daily. Which, by the way, is by now Instagram by far, with Instagram, 65% of Gen Z's claiming they checked it daily.
How Can You Tailor Your Business to Gen Z Customers?
With the identity of Gen Z in mind, there are a few things you can do to fine-tune your business and appeal to the new generation of shoppers.
1. Invest in Your Online Business

This is probably the number one way to get in front of Gen Z shoppers; get your business up and running online. We don't just mean create a website either (though if you don't already have one, this would be a fantastic place to start). We mean beginning to create social media channels to meet your Gen Z customers where they live - online in a social stratosphere.
Establishing the presence of your brand on the social media channel that is most relevant to your company and where your target audience lives, is the best way to be seen. If you're not picking up any traction of your own, we'd also suggest utilising social media influences. You might be a little skeptical at first, but considering 90% of all marketers find ROI from influencer marketing comparable to or better than other marketing channels, we'd say it's a safe bet.
Remember, we know that Gen Z are willing to put in the research about who they're buying from and whether they're competitively priced or not, so having an online presence at the very least ensures you're in the decision making conversation.
For step-by-step tips on how to execute a full online marketing strategy, check out our recent blog.
2. Have an Identity of Your Own

In an age where having your own personal brand or identity is one of the most important pursuits in life for Gen Z's, one of the best ways to stand out and enter the realm of what's 'cool' is to have a brand identity of your own.
Who makes up your business and what does it stand for?
How is your business different from the one next door?
Are you exclusive and unique, or are you mass-produced?
These are the kind of questions to consider when working on establishing a brand for your business if you want to catch the attention of the diverse bunch that makes up Gen Z.
Historically, large corporate brands and labels defined what the next 'cool' thing was, but with Gen Z, their goal isn't to follow trends and assimilate with their peers, it's to set trends and stand out from the pack.
Find what makes your brand unique, and stand out from other businesses to appeal to Gen Z.
3. Embrace Corporate Social Responsibility

If you haven't already checked it out, we recently released a blog which outlines the value of CSR and some really brilliant Kiwi businesses that are doing it the right way. But if you're new to the concept, Corporate social responsibility (CSR) is a company's commitment to manage the social, environmental and economic effects of its operations responsibly and in line with public expectations.
CSR encompasses everything from using sustainable and ethically sourced products, to partnering with charities and non-profit organisations - which is particularly key, as the second most important factor in the decision making process when purchasing a product for Gen Z is that they share values with the business they're buying from (17%).
Even when it comes to businesses in which Gen Z are willing to work, CSR is a defining factor. In fact, a Cone Communications survey of younger workers found that 75% of respondents indicated that they consider a company's social and environmental practices when considering a job offer, and the same percentage reported they would accept a lower salary to work for a company with a strong CSR program
Gen Z is connected and aware of social and environmental issues and value companies that openly acknowledge and fight for these causes.
4. Offer a Competitive Price Point

Last but not least, the number one way to appeal to Gen Z is to offer a competitive price point. This sounds like it goes without saying, but formerly brands were able to rely on 'a good name' or 'quality', or even 'accessibility' and 'brand loyalty' to entice customers to pay a higher price point.
Gen Z does not have any time for that.
They've grown up being frugal. A survey by Lincoln Financial Group of 400 members of generation Z aged 15 to 19 found that they are saving far earlier than than older generations: 60% of them already have savings accounts and 71% say they are focused on saving for the future, meaning they're a lot less likely to part with their coins than previous generations.
Plus, thanks to the emergence of e-commerce and online supplier stores such as Ali Express, they've found ways to source the lowest possible price and at times, undercut the traditional retailer.
If you haven't already, it could be time to consider discount codes and rethink pricing strategies if you want to win the business of Gen Z.


While you're here, why not check out our other retail content around stocktaking, time management, customer relationship management?
Editors note: blog content updated on April 20, 2020