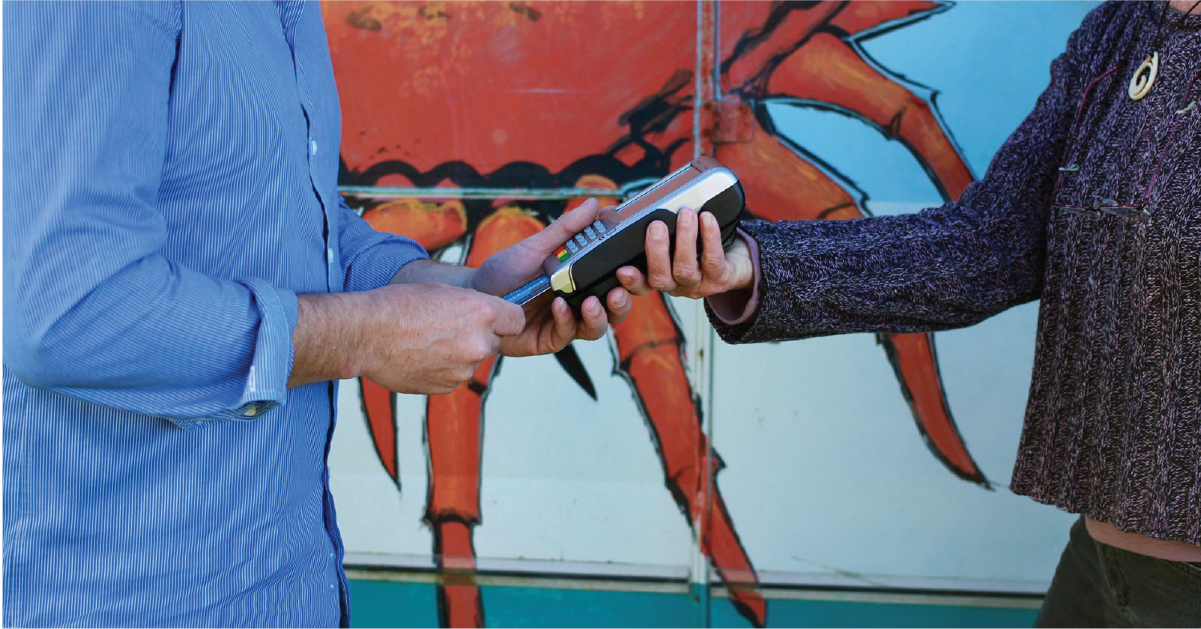 So you've embarked on the exciting journey that is starting a business. Congratulations!
Not sure where to start?
There are many decisions that you will be making now and one of the most important ones is - how will you accept payment from your customers? Each year less people are carrying cash and more people are choosing to pay by card. In December 2015, retail spending with a card reached more than $6 billion for the first time ever.
To offer your customers the best payment experience you need to make sure you are keeping up with their payment needs and preferences. We can make sure your electronic payment solution is always at the forefront of technology.
Who are the players?
Your customer
You
EFTPOS NZ – your payment solution provider
Your merchant acquiring bank
Who does what?
You – relax and focus on your business
EFTPOS NZ – provides your terminal, payment network connection and 24/7 support
Your acquiring bank – provides business banking services and support, processes payments and deposits the funds into your bank account
How do payments work?
Your customers use their cards at your eftpos terminal to make a purchase. The terminal then sends a message to their bank to approve or decline. If the card used is a credit card the message is sent on to the scheme (Visa, MasterCard, AMEX etc.) to approve. The terminal then displays accepted or declined.
Each night the EFTPOS terminal settles and the total amount transacted is deposited into your nominated account, available the next morning. Weekend transaction totals are deposited on either Monday or Tuesday morning depending on your acquiring bank.
Why do I need a relationship with an acquiring bank?
If you want to be able to accept electronic payments you need a business bank account and merchant acquiring banking relationship. This merchant service helps make things easy for you by securing competitive rates to process credit transactions, and by providing currency conversion solutions, industry knowledge and data security.
How do I choose the right payment solution for me?
Working out the correct payment solution and terminal for you is all about your specific needs. The same terminal can suit many different businesses for different reasons. Some of the things to think about are:
Where do you need to take payment? – In store, on the move, remote location
What power and internet connections do you have? Broadband, phone line, nothing
Do you want to accept credit cards or just debit (EFTPOS) cards?
Do you want to allow contactless, or Tap and Go, payments?
Do you want to use a Point of Sale (POS) system? We connect to over 50 different POS systems
Do you have international customers who want to pay in their home currency? – a currency conversion solution may be right for you
Who can help me work out my requirements?
We can! Give us a call today on 0800 EFTPOS or request a quote and one of our representatives will talk with you about your options.