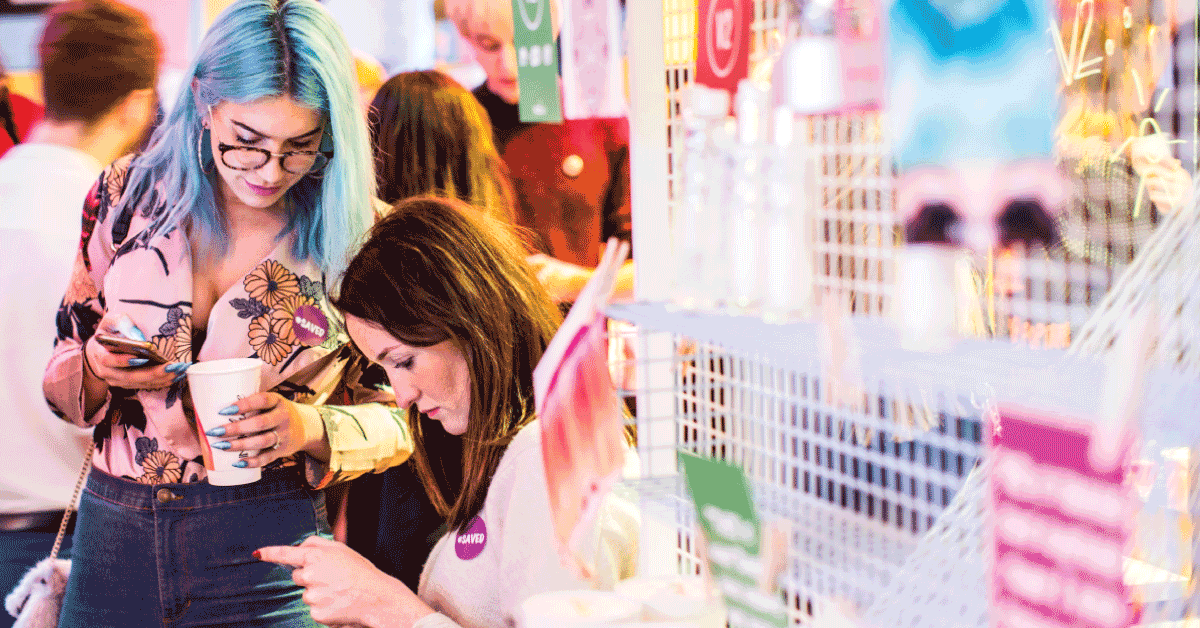 The Pop-Up Shop - the shop that pops up one day and is gone the next! Customers only have a day to several weeks to get their fix before the store closes until further notice, or moves on.
Far from a fad this short-term retail strategy has been included in the marketing repertoire of big brands and small businesses alike. The recent surge in the popularity of food trucks shows the pop-up shop is here to stay.
The benefits of pop-up stores appeal to any retailer. Climbing rent prices hinder small businesses looking to set up a brick and mortar retailing presence. Pop-up shops can be as much as 80% cheaper to set-up than a permanent brick and mortar space! The ubiquity of social media ensures that once an exciting new store 'pops-up' the word gets out fast, which means there doesn't have to be large advertising spend to support a pop-up store. The pop-up approach works because the notion of a temporary shop creates a sense of exclusivity and urgency, culminating in a pressure to buy.
Thinking about opening a new storefront? A pop-up solution allows businesses to test products, locations, and markets and build a customer base before making the long-term commitment.
The pop-up retailing model extends to food and beverages too, with the rising popularity of food trucks. The mobile food concept has evolved past just coffee, ice cream, and hot dogs. Food trucks can be seen dishing up delicious gourmet fare at one location, and then moving on when the crowds disperse. Regulars keep track of their favourite vendors on social media and opening up shop at a new location every day means more chance of coming across brand new customers too!
Thinking about trying your hand at a bit of temporary retail? Check out our top three tips for a successful pop-up store:
1. Location, Location, Location
Make sure there's plenty of foot traffic around your potential pop-up store and the local demographic is likely to be interested in your brand. The best locations tend to be in vacant retailing spaces, but do your research and make sure the landlord is open to a temporary lease arrangement.
2. Get Your Tech Sorted
We've helped out hundreds of merchants attending tradeshows or market days or opening food trucks and pop-up shops. With New Zealand being the EFTPOS nation that it is, choosing not to accept electronic payments could mean losing out on potential customers. Opt for the flexibility of a short-term EFTPOS rental - perfect for the short life of the 'pop-up' store, or to cover the seasonal needs of food trucks. Choose a portable EFTPOS terminal with WiFi or GPRS to solve connectivity woes.
3. Leverage Social Media
Make sure you take advantage of social media to get the word out! Before your store or food truck is up and running connect with potential customers on Facebook and Instagram to create a buzz. Once you're in business, watch out for your customers posting about you and be sure to engage them.
Use any print collateral to get your social media accounts out there and connect with customers. Keep your new loyal customers informed about what's happening in-store and make sure they all know when your closing date is, and where/when you'll next pop up.
Check out some of our Kiwi retailer case studies such as Elemental Eats, St John's and The Caker to see what makes them tick!
Editors note: blog content updated on April 20, 2020